Autel is a fantastic drone manufacturer slowly taking away some of DJI's market share. Over recent months and with the introduction of many drone weight limitations in the legislature, smaller drones are becoming more popular. Autel has produced a series of drones under 250 g in its Evo Nano series. This drone line has two main offerings: the Evo Nano and the Evo Nano plus.
The difference between the Evo nano vs Evo Nano+ is the camera's sensor, lens, and photo resolution. The sensor is larger in the Plus version and has a lens that can achieve a lower f-stop. The photo resolution is also boosted to 50 from 48 megapixels in the plus version.
Both drones are incredible small drones that have received high accolades from different technology reviewers and critics.
At the time of writing, the price of the Evo Nano + and the Evo Nano are:
| | |
| --- | --- |
| Evo Nano | US$799 |
| Evo Nano+ | US$949 |
| Difference in price | US$150 |
Given that the Evo Nano+ is $150 more expensive on average than the base model, is it worth it and what are the real differences you are getting between the two drones.
This article will elucidate the differences between the two cameras so that you don't have to trawl through mountains of marketing material.
Below, in the table, I show you the only differences between the two drones and it all comes down to the camera.
Differences Evo nano vs nano+ (plus)
Here is a rundown of the only difference between the Evo Nano and the Evo Nano+ that you need to know about.
Evo Nano
Evo Nano Plus (+)
Sensor
CMOS:1/2 inch;
Effective pixels:48M
Pixel size:1.6μm*1.6μm(Bin2)
CMOS:1/1.28 inch (0.8 inch)
Effective pixels:50MP
Pixel size: 2.44μm*2.44μm (Bin2)
Lens
FOV:84°
Equivalent focal length:24mm Aperture:f/2.8
Focus range:1m ~ ∞
Focus mode: fixed focus
FOV: 85°
Equivalent focal length: 23mm
Aperture: f/1.9
Focus range: 0.5m ~ ∞
Focus mode::PDAF+CDAF/MF
Photo resolution
48MP:8000×6000(4:3)
12MP:4000×3000(4:3)
4K:3840×2160(16:9)
50MP:8192×6144(4:3)
12.5MP:4096×3072(4:3)
4K:3840×2160(16:9)
Evo Nano+ specs
The Evo Nano+ is touted as the ultralight companion for photography enthusiasts.
It has a 1/1.28-inch(0.8-inch) CMOS sensor capable of 50 MP photos. The colour filter array and large aperture of f/1.9 offers a superior noise reduction and the ease of producing high-quality images in low light conditions.
You can collect rich details from the darkest shadows and the highest highlights no matter how extreme the lighting conditions are using Autel's HDR mode.
HDR mode rapidly snaps several photos of different exposures so they can be stitched together in postproduction.
The Evo Nano plus can also track fast-moving subjects with a fast-reacting and highly precise autofocus system. The regular version of the drone uses fixed focus without tracking.
Is the Evo Nano+ worth it?
Given the extra expense between the Evo Nano and the Evo Nano +, is there a good reason to part with an extra hundred and US$150?
I can see several situations in which the extra $150
people who are shooting in low-light environments
those seeking blurry backgrounds
enhanced tracking
photography enthusiasts
People generally working in low-light environments such as golden hour would benefit from the Evo Nano +. The extra noise reduction will pay dividends in low-light environments and make your photos much more professional.
The much larger aperture not only means that you will be able to capture more light but also produce a greater depth of field if you are shooting people or subjects in the foreground. Having a lower f-stop means that you can produce that beautiful sense of depth with your photos more easily than the Evo Nano.
The enhanced tracking feature of the Evo Nano + will give you the ability to track fast-moving subjects.
Both drones have access to the dynamic track feature, which allows your drones to automatically follow any person, animal, or vehicle so that you can focus on the cinematic and creative side of piloting your drone.
The great thing about these incredibly small drones is that you can take them anywhere. Both drones have a huge array of amazing features, but those seeking incredible photograph-taking capabilities in a very small and portable form would benefit from the Evo Nano + upgrade.
Evo nano+ alternative
The best alternative for the Evo Nano plus is currently the DJI Mini 3 Pro.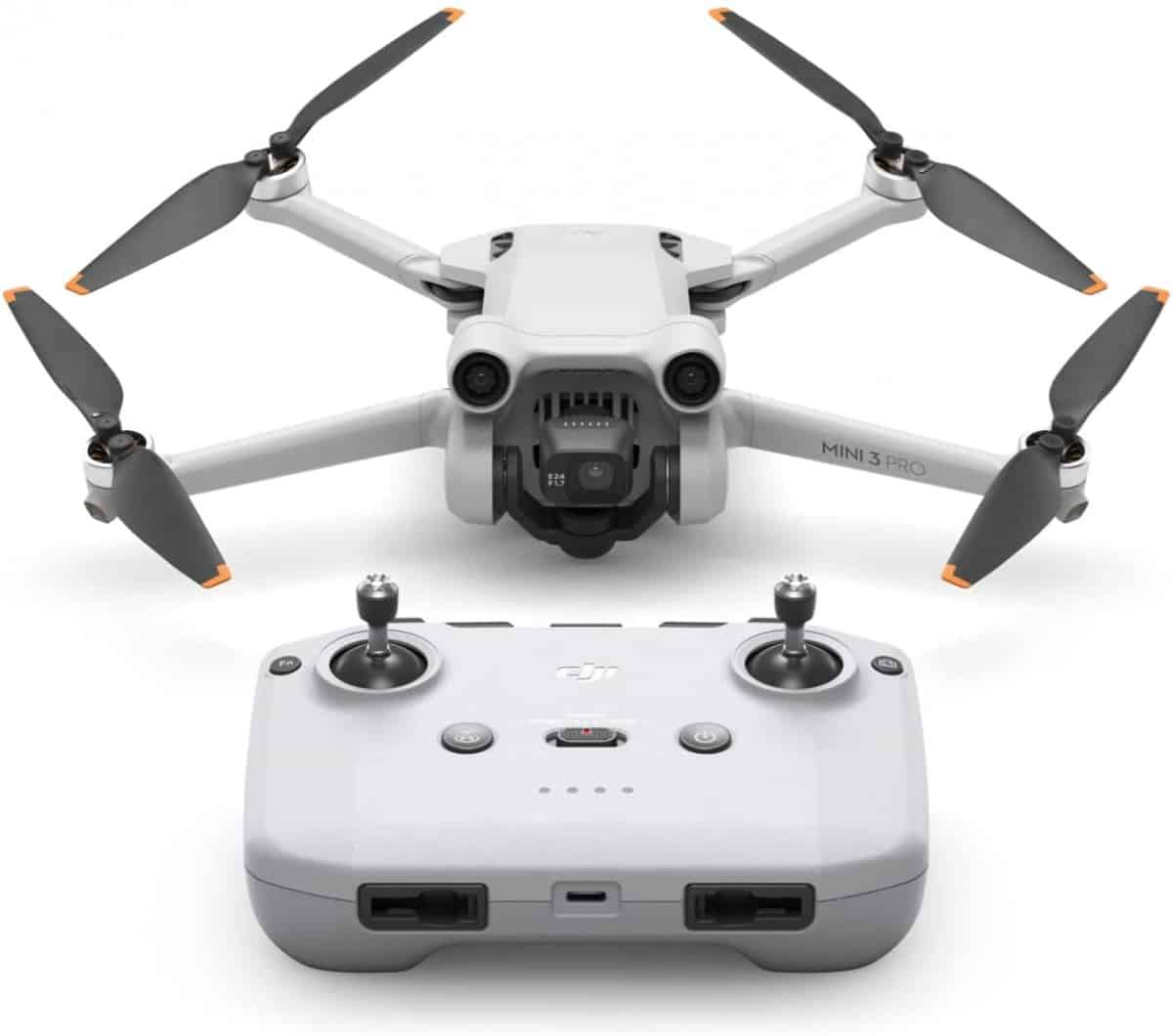 DJI is, arguably, the best company currently producing consumer-level drones. Recently they released the DJI Mavic 3 Pro.
The DJI mini 3 Pro is packed with an incredible amount of technology in a very small form factor. It brings all of the larger drones' best aspects, such as obstacle sensing and high-resolution video, in a very small 249 g package.
The DJI mini 3 Pro camera can also turn vertically to capture mobile first images.
Wrapping up
This drone series from Autel offers an ultralight companion for photographers, travellers, and hobbyists. DJI has owned the small drone space for a long time. With this drone, Autel has brought the competition.
On the camera side, this packs a huge punch. The Evo+ version of this drone is packed with a 1/1.28-inch(0.8-inch) CMOS sensor capable of 50 MP photos. It offers incredible noise reduction capabilities and can work very well in low light conditions.
With all of the dynamic tracking that people have come to expect from drones, this can focus on any person, animal, or vehicle, so you can focus on flying your drone while the camera is always pointed at the subject.
I love this company because they have squeezed an advanced obstacle avoidance system into a very small drone. It has a three-way binocular vision sensor that lets the drone perceive distances in front, behind, and below.
It can easily detect obstacles using this stereo binocular system and will stop the drone before it hits anything.
With a massive 28-minute flight time, there has never been a better time to experiment with creative angles and dream up inventive shots. Gone are the days when you have to rush through your shot list – now, you can capture everything you want with a single battery.
If you are looking for a lightweight and compact drone that has the incredible features that we have come to expect from market-leading drone companies such as DJI this may be one worth looking at!