DJI care refresh is a after sales service plan which provide you with up to 3 replacement drones in two years for accidental damage and up to 2 new drones for flyaway situations. When you are considering buying a DJI drone there are many things to take into consideration. Not only will you be worried about the sort of model that you are purchasing and making sure that it can do all the things that you wanted to do – you also will need to consider the DJI care refresh product.
The DJI care refresh service is worth it if you want peace of mind that your drone will be fixed by the original manufacturer should you have an incident. The other option is to purchase insurance for your drone if you do not want the hassle or expense of repair.
Sometimes, it can seem like a little bit too much money to spend on top of buying a drone. For other people the peace of mind is priceless. In this article we will go through everything you need to know about the DJI care refresh program and use real-world examples of people who have used it and people who would never touch it.
The DJI care refresh package is something that a lot of DJI drone consumers consider purchasing.
It seems to be the same Catch-22 that comes along with any type of insurance.
If you have the insurance and something goes wrong it immediately becomes completely worth it however, if you spend a lot of money on the care refresh package and don't use it all it doesn't cover your very specific incident it becomes not worth it.
It comes down to each person's risk tolerance and whether or not you will pay for that little piece of mind. So that you can make up your mind as to whether or not DJI refresh is worth it here are all of the things that you should consider before purchasing.
DJI care vs DJI care refresh
The first thing that you need to know is that there is a subtle but important difference between DJI care and DJI care refresh.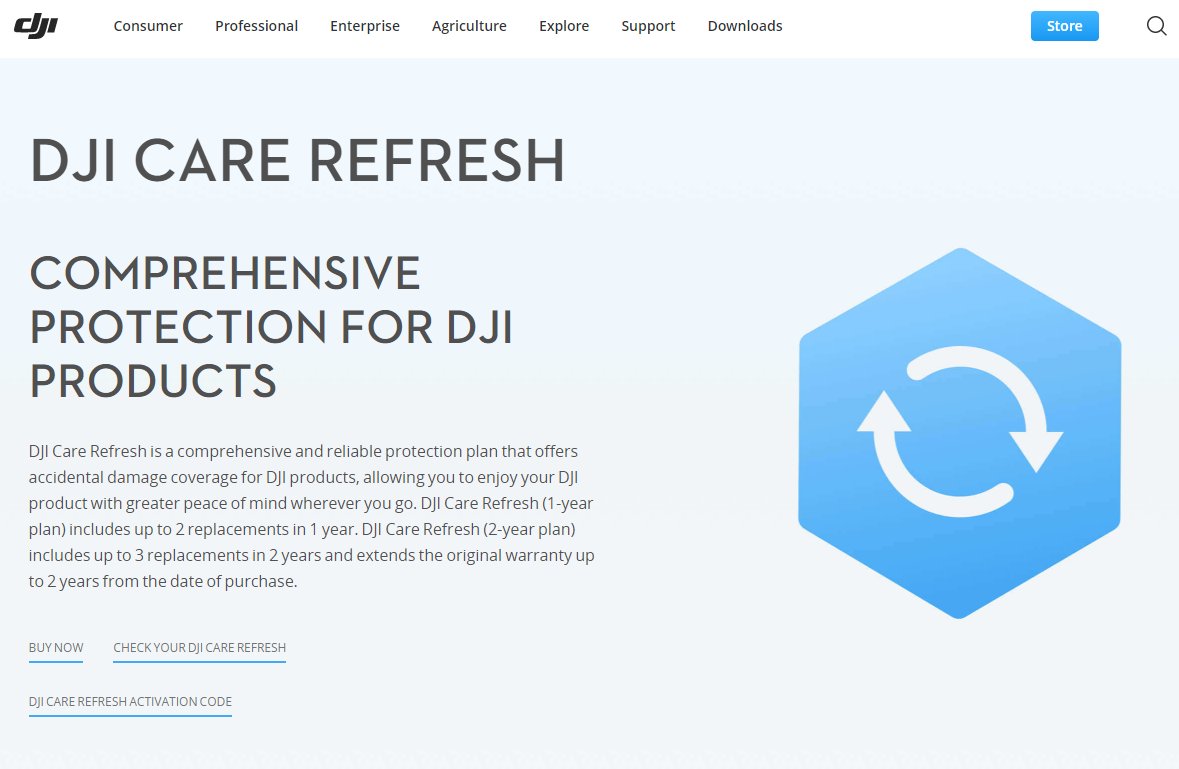 In this section would give a quick rundown of the main differences between DJI care and DJI care refresh.
What is the difference between DJI care and DJI care refresh?
DJI care
DJI care refresh
The DJI Care Protection Plan is a service plan that provides you with peace of mind, covering damage to your DJI aircraft, gimbal or camera sustained during normal use. During DJI Care's period of validity, if accidental damage occurs during normal use, repair fees and related costs will be covered by DJI.
DJI Care Refresh is an after-sales service plan launched by DJI, which provides you with efficient, flexible, and optional accidental damage protection solutions, allowing you to enjoy your DJI product with greater peace of mind wherever you go.
Covers Phantom 4 Phantom three professional Phantom 3 advanced Phantom 3 4K Inspire one V2.0 Inspire 1 pro Covers DJI Air 2S DJI FPV DJI mini 2 Mavic air 2 Mavic mini Mavic 2 Mavic air Mavic pro platinum Mavic pro Spark Phantom 4 pro phantom 4 advanced inspire 2 and other steady cam productsCan be activated when: brand-new and unactivated aircraftactivated less than 48 hours agoaircraft approved via video verificationrepaired in official DJI service centreCan be activated when: brand-new and un-activated productaircraft all gimbal activated within the last 48 hoursaircraft approved via video verificationCovers user error signal interference collision accident drop damageCovers collision water damage flyaway natural wear
For the majority of new customers the DJI care refresh package will be the service that they purchase. The DJI care package is for older drones and DJI seems to only be using the DJI care refresh package moving forward.
You can purchase DJI care refresh together with your DJI drone at an online store, you can go to the DJI service portal and input the serial number of your drone, and you can also go to an official flagship store to purchase the DJI care refresh activation code.
This makes it very simple to provide a peace of mind at the point of purchase straight from the manufacturer of the drone.
What does DJI care refresh cover?
DJI care refresh covers a range of different components of your aircraft.
If damage or fly away occurs to the product during normal use or you have an accident with your drone you must register a case with DJI, produce a flyaway report or send back the damage product, paid the replacement fee, and then receive the replacement in the post.
The DJI care refresh package comes as either a one or two year plan.
Each service plan includes a product replacement service which will send you up to 3 replacements in two years or two replacements in one year.
There are a number of things that the care refresh package covers including collision, water damage, flyaways, and natural wear and tear of the drone.
Here is a rundown of what the DJI care refresh package covers for each type of drone:
| | |
| --- | --- |
| DJI AIR 2S DJI FPV DJI Mini 2 Mavic series Spark | aircraft × 1, gimbal × 1, camera × 1, propellers (pair) × 2, and battery × 1 |
| Phantom series | aircraft × 1, gimbal × 1, camera × 1 and propellers (pair) × 2 |
| Inspire 2 | aircraft × 1 and propellers (pair) × 2 |
Does DJI care refresh cover lost drones?
The DJI care refresh cover does not cover lost drones or partially lost aircraft. The drone must be recovered in its entirety in order to be sent to DJI where they can assess the damage. Even if you lose it over the ocean you must recover the drone.
Does DJI care refresh cover batteries?
The DJI care refresh cover only covers batteries for specific drones. The care refresh package for the Mavic series and spark covers only one battery replacement. However, the care refresh package may not cover damage to the DJI product resulting from a defective battery.
If your battery is functioning normally you can choose whether or not to send it back to DJI. If you send back a battery to DJI they wore ensure that you receive a replacement. However, if you choose not to send back your battery you will not receive one as a replacement.
Sometimes, different careers do not accept damage batteries due to the fire risk that they pose during transit. If this has happened to your drone battery please contact DJI to provide proof of the damage battery in the form of the photos and videos and a replacement battery will be provided after verification.
What does DJI care refresh not cover?
According to the DJI care refresh info page the following things are not covered by the DJI care refresh package.
1) The part is not covered by the replacement service.
2) Damage to a non-DJI product.
3) Damage caused by using your DJI product together with a non-DJI product or third-party accessory/software that is not authorized by DJI.
4) When using the product accidental damage service, some or all of the DJI product's parts that are covered by the replacement service are lost.
5) Some or all of the DJI product's parts that are covered by the replacement service have been stolen, looted, or discarded.
6) Damage to accessories and/or the gimbal caused by unauthorized repair.
7) Flyaway occurs after the account binding or remote controller binding is not enabled.
8) Damage to the DJI product caused by installation, usage, or operation not in accordance with the user manual's recommendations.
9) Damage to the DJI product caused by using the product to engage in illegal activities.
10) Direct or indirect loss caused by natural disaster, war, military action, riot, coup, terrorist activities, etc.
11) Technical enhancements or performance improvements for DJI product provided at an extra fee.
12) Indirect loss and/or anticipated profit in any form.
13) Personal injury and/or property loss to the customer or any other people caused by the DJI product.
14) Any litigation, arbitration and/or any other legal fees relating to replacement service.
Where is DJI care refresh available?
DJI care refresh is available in the following countries:
U.S.,
Canada,
EU countries,
the UK,
Switzerland,
Norway,
Australia,
Hong Kong,
Taiwan,
Japan,
South Korea
Mainland China.
They are adding new countries to their availability list each year and if your country currently doesn't have care refresh package it may only be a matter of time before you are able to purchase it alongside your drone.
Now, let's take a look at some of the downsides of DJI care which had been mentioned in the forums and by purchasers of DJI drones.
Downsides of DJI care
With any large company there is bound to be some negative commentary around their customer service and the time in which it takes them to process certain ends. DJI is no different and its rapid growth and quick rollout of new drones means that the support channels are becoming increasingly congested and the repair of the drones more complicated.
Please bear that in mind while reading these downsides.
Here are a few downsides which have been noted in the DJI specific forums.
If you lose your drone over water you will not be able to use it
If you lose your drone over water you will not be able to ask for a replacement and the DJI care refresh service will not be able to send you a replacement drone.
In order to receive a replacement drone you must recover the entire drone and return it to DJI for them to assess the damage and, potentially, extract the flight logs for their own analytical purposes.
If you want to know more about how to fly a drone safely over water check out my other article – 12 tips for flying safely with a drone overwater – click here to be taken to article.
May have to deal with customer service
Systems are fantastic until they no longer work all you fall outside of the norm. DJI has a relatively well-known process for dealing with DJI refresh. It's as simple as registering a case, producing a flyaway report or sending back the damaged product, paying a replacement fee, and then receiving the replacement drone.
However, there are many people on the forums which say that they spent many hours on the phone to DJI and chasing up different fringe cases of their process. This can be very frustrating and no one likes to be put on hold all to call a company that has your very expensive product in their possession but cannot tell you where it is or what it is up to.
Dealing with any sort of large companies customer service can be very frustrating and it can cause a significant amount of anxiety for the person who is waiting for the drone to be repaired.
Wait time – up to four weeks
The DJI care refresh package is as fast as the slowest component which seems to be shipping and postage of the package from one area to a service centre for them to analyse the drone.
Some people are saying that it can take up to 4 weeks to get a replacement drone after an accident.
If time is of the essence you are better off going with insurance rather than the drone care refresh package since it can be much quicker and will provide you with a check that you go and purchase a brand-new drone with.
Some people don't mind waiting for their replacement drone as long as they know what the wait is.
May receive a refurbished drone with faults
Another issue that some people are facing on the forums after using the DJI care refresh service is that they are receiving refurbished drones which also has some faults.
The DJI care refresh package often returns drones which have been refurbished from other users which have been able to be repaired after their incident.
Drones that do not have certain LEDs functioning and have cosmetic wear and tear have been returned to people who have used the DJI care refresh package. The chances of receiving a faulty refurbished drone is very slim and only a couple of cases of it have been reported online.
Alternatives to DJI care
If you do not want to use DJI care refresh you can also opt to use another method for protecting your drone and replacing your drone if it gets damaged or has a collision.
The best option for you is drone insurance.
Drone insurance
There are many companies which offer drone insurance and their policies and their coverage change depending on the level at which you want to protect your drone as well as the length of time that you want your coverage.
Two popular options in the drone flying world, based in the US, are:
StateFarm – the State farm drone insurance has become a go to option for drone enthusiasts because of its low cost options. The State farm insurance policy offers drone insurance under the personal articles policy. This covers many personal items which drones and cameras for under. This is only for someone that uses their drone recreationally and is not meant for commercial drone pilot coverage.
Skywatch – Scott watch is a drone insurance company which enables you to protect your drone for as little as one hour for up to one year. They protect against third-party body injury and property damage, and you can modify your coverage as and when you need it.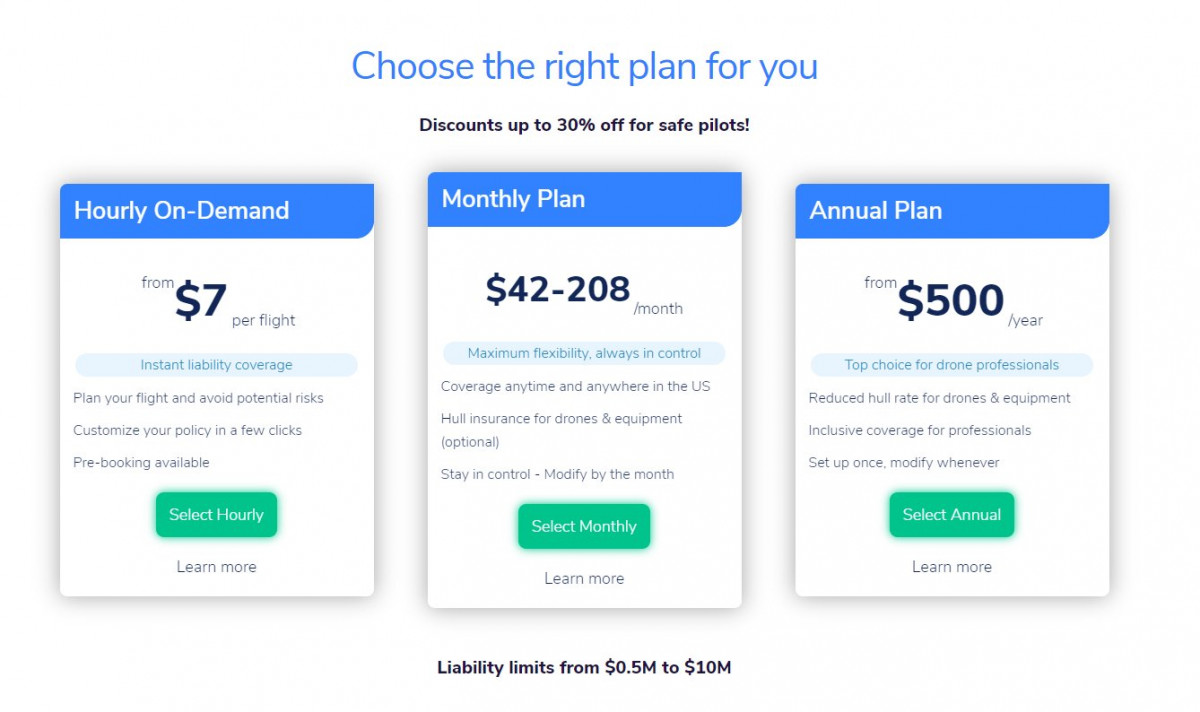 Frequently asked questions about DJI Care Refresh
Here are some frequently asked questions about the DJI care refresh service.
How long does DJI care refresh last?
The DJI care refresh service last for up to 2 years depending on which service you have purchased. You can choose either one or two years for up to 3 replacement drones and two flyaways.
Can you get DJI care refresh on a used drone?
You can use the DJI care refresh service on used drones that satisfy the following criteria: brand-new and un-activated product, aircraft or gimbal activated within the last 48 hours, aircraft approved via video verification.
If you are purchasing DJI Care Refresh separately for a previously purchased DJI product, DJI Care Refresh will be activated automatically within 24 hours.
Can you get DJI refresh after 48 hours?
You can only get DJI refresh after 48 hours if you have a brand-new and unactivated product.
How long does it take for DJI to repair drone?
It can take anywhere up to 4 weeks for DJI to repair a drone and send it back to you.
Can you buy DJI refresh every year?
You can only buy DJI refresh once. Either for one year or two years as long as the aircraft is brand-new and unactivated, and has been approved via video verification. After one year you can purchase the DJI care service.
Does DJI refresh transfer to new owner?
You can transfer a DJI refresh package to a new owner. The DJI care refresh travels with the drone and is able to be reclaimed by the new drones owner.
How do you check if you have DJI care?
To check if you have DJI care you need to head over to the DJI service website and enter the drones serial number into their system to check its current status.